All I want for Christmas is YOU
MERRY CHRISTMAS 2011 :) Been soooo long since I last blog. I was too lazy to write. Shall start to write more diligently! Anyway it's CHRISTMAS today! December is the month of holiday and festive season, and many of my bosses and colleagues are on leave. Hence, I am enjoying my December with good food and great people around me! Check out some of the places I went and the food I had...
I am officially a Graduate!
30th July 2011 marked the day I end my school life. I put on my graduation robe, went on stage to receive the piece of cert that my parents have been longing for. I hope I made them proud.   3 years of university education have been a very lucky one for me.  Switched from NUS life science to NTU business. Received my scholarship award. Got my double specialisation in THM and Marketing. ...
a well deserved graduation trip...
I AM BACK FROM MY GRADUATION TRIP. Actually I was back last saturday. And I have already started on my induction programme in SPRING. Everything is happening so fast… Anyway, I explored many countries during the three weeks in Europe.  MANCHESTER (soccer and soccer) LIVERPOOL (and more soccer) LONDON (where the bridge is falling down) PARIS (the city of light) NICE (the sun and sea) ...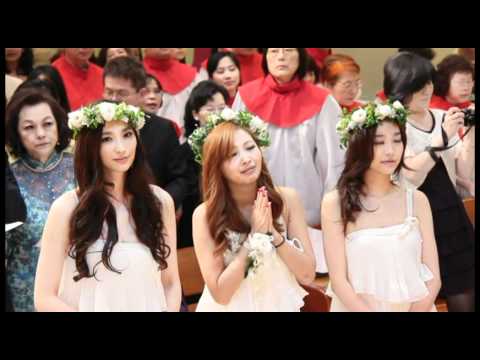 Happy Kelly :)
HELLO everybody! I haven been blogging due to my intensive FYP weeks but now IT'S OFFICIALLY OVER :D  And I am left with 3 more weeks of school and 3 more weeks of exams and OFF i fly to Europe! I will be visiting London, Manchester, Amsterdam, Munich, Lucerne, Florence, Venice, Paris, Nice, and some other cities in UK. And off course, I finally get to see my baby again <3 Anniversary...
this is how much i love laneige!
Went for Laneige makeover session today! All I can say is that the session is a really good marketing gimmick to up-sell/cross-sell and earn more $$$$.  But i cannot deny, their products are really good. Dunno about their makeup but the skincare products are awesome! That explains my raves to my friends out there!  The makeover session consists of makeup session by a Korean make-up artist! He is...
baking loves!
It's RECESS!  And I finally got the time to bake :) Here's some chocolate chip & peanut butter cookie bars. I wanted them to be crispy but they turned out to be chewy, like the ones you have in Subway. But they still taste GREAT! 
graduation...
PARIS, FRANCE FLORENCE, ITALY VENICE, ITALY LUCERNE, SWITZERLAND MUNICH, GERMANY RHINE VALLEY, GERMANY AMSTERDAM, NETHERLANDS LONDON, ENGLAND MAY MAY MAY MAY MAY!!!!!!!
Love from Europe :)
Postcards from all over UK :) Love you baby!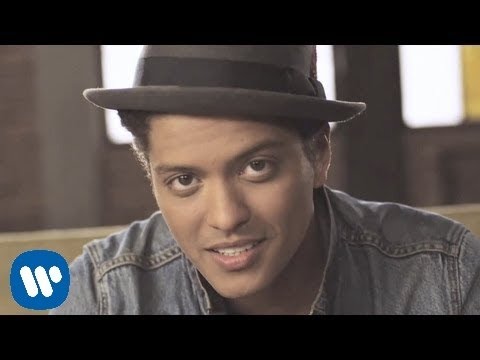 Surprise Surprise!
Valentines' Day surprise for my baby! Glad he loved it…  Distance doesn't matter… :)
Happy valentines' day!
who's hotter! u tell me...
Addicted to The Vampires Diaries! Be it vampire, werewolf or human, they are sizzling hot!!!  So who's hotter! you tell me…
Have a blissful marriage!
Long weekend!  Attended dearest QS's solemnization at Temasek Club on 5 Feb. It was a simple but very sweet event. I truly feel the love they have for each other and for each other's family :) Here are some pictures from the happy day! QS! HAVE A BLISSFUL MARRIAGE :)
somebody's getting married!
DEFINITELY NOT ME! It's non other than Ms MOK!  So, to celebrate her last week of single-hood, I had a night stay at Swissotel on saturday with the girls!!! Here is the night view from our room. It is located on the third highest storey so we get to enjoy this magnificent view of Singapore. We spent the night playing monopoly deal and taboo! and i officially declare that I am...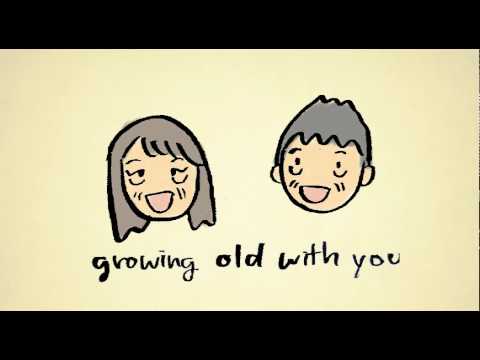 Bon Voyage My dear Boy
I am going to miss you every day! Take good care of yourself there! Wear more, Eat well, Play hard, Study too! I LOVE YOU BABY! Bon Voyage <3 Till I see you again… 
A great movie!
BURLESQUE IS AWESOME!!! Love the dance, love the voice, love the songs :)  It's been quite some time since I watched a good movie. YEAH!  It's already Tuesday. My dearest bf is leaving for exchange this Sunday. It's going to be the second time we are apart for so long, I hope everything will turn out fine. He will be travelling most of the time but he promises to skype me at...
a date at universal studio :)
FINALLY! THE UNIVERSAL STUDIO SINGAPORE :) I know i am slow! It has been raining for the past few days and I was sooo worried that the rain will spoil the plan. Indeed, it rained in the morning and drizzled in the afternoon. But we were really lucky cos most of the time it was windy and sunny, just the right weather! :D Took photos with the many characters and played almost all the rides. The...
BFF!
It's been 10 years! We have all grown up, and our friendship just got stronger and stronger! I am really happy for my dearest QS! Happy that you are so mature in your thoughts, happy that you found your love of your life, happy that you are getting married :) STAY BLISSFUL!
Finding LOVE
I am currently at the last episode of the bachelorette season 6. But, is it really possible to find your true love via a reality tv show? I really dunno! But, who cares when it is entertaining…
2011
HAPPY NEW YEAR! All I can say is 2010 was FAST! very very fast! 2011 is here and it is going to be very exciting i would say.  1. Bf leaving for exchange. 5 months without him.  2. My dearest bff is getting married in Feb. 3. Graduating in July. 4. Grad trip to Europe in May. 5. Entering into the govt workforce. WOW WOW WOW! I will not be doing up any resolution because I never keep to them....
Counting down....
                                                26 MORE DAYS!
THE END OF EXAMS!!!!!
THE END OF EXAMS IS HERE :) Yipee!!! Baby gave me a new PINK camera :) MEGALOVES Here are some pictures from my new camera!  This was taken at NEX the new shopping mall. Mega huge and we were damn exhausted after all the walking. Brought the little brother along too since I have not been bringing him out for the past weeks.  See how tired I look after the exams. Dark eye circles and bad...
MAC MAC MAC
                                            I GOT IT!!!!!!                                  I had enough of TOSHIBA!                                               :)))))
22nd Birthday Celebrations! :)
Some pictures from my birthday celebration with the bf and the girls :) First up, High tea buffet at House, Camp and Barracks at Dempsey. Baby surprised me with Night Safari Halloween Night! I FREAKED OUT!  I think I wasted the tickets cos I was so scared such that I skipped the haunted house and night trail. The bf must be damn disappointed!  Meet up with XL for Ettusais...
i am 22 :)
Happy Birthday to ME :) I am officially 22… Birthday wish! 1. Get my First Class 2. Save up enough $$$ for Manchester! 3. Be Healthy (No more Diarrhea!!!) Celebration with the bf tomorrow! Cannot wait!!!
it's recess baby!!!
It's finally recess week! :D Last week was horrible! I have been sleeping at 2 to 3am everyday for the past 1.5 weeks. My dark eye circles are getting worse. School is making me uglier :( Today, I submitted one marketing report and had one econs presentation. Everything's over! (maybe for now..MORE to come after recess week!)  Something happier to look out for in the coming week...
Too busy...too little time!
School is taking up too much time and I can't even find time to do a proper entry! I am now blogging on my bus ride to jurong east interchange. On a happier note, I am going to meet bestie Janet to celebrate her 22nd birthday. Too bad Irene n Alison can't make it, they are always soooo busy! Busy with work for Alison and Irene with her trainings… Everyone seems to be so busy,...
How UGLY can a Singaporean get!
TGIF! Finally, Week 1 of Year 3 Sem 1 is over! Had spent a huge sum on textbooks this week, which means I will have to save and save and save for the coming 3 weeks. Anyway, everything is still manageable considering this is the start to another nightmare of projects, FYP, assignments, quizes, tests, blablablablabla! I believe things will start to worsen and my workload will get heavier as time...
A day before school kicks in!
My Year 3 Semester is starting tomorrow. Today marks my last day of slacking! Even though it's Year 3 for me but 3/5 of my modules are Year 2 modules. I hope I can do well this semester and cope with all the projects and deadlines. OH NO! Seriously dread school… Met up with the girls on Friday. First, I met Xiuling. We actually wanted to go for medi and pedi session at Citispa, but...
Bake!
I have been eating bananas recently, and usually I cannot finish the whole bunch before they actually become too ripe and eventually spoil. The same situation happened yesterday, so I decided to bake a banana cake instead of throwing the bananas away.  Googled for a decent recipe and came across one at jamie teo's blog.  Recipe: 125 g butter ¾ cup sugar (185gm) 1 teaspoon vanilla...